You are most welcome
---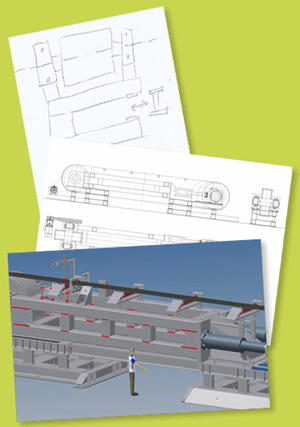 From preliminary sketches to detailed drawings, from construction to realistic photographic animation – we will care for your project from start to finish.
Since 1993 Heinz Berlin's engineering consultancy has been developing machines for the most diverse businesses. Along with our activities in the field of classical mechanical engineering we have specialised in the creation of concepts for new plants.
We will develop special solutions and solve problems for you with a variety of applications and in many different areas.
Just name your need – we'll find a well-founded and economic answer for you.
Our consultancy will attend to you and your project from the very start. We begin with the conception, continue with construction and detailed representation and lead up to a realistic photographic visualisation and animation.
Thanks to our years of experience - we are the efficient and reliable partner you are looking for – especially if you want tailor made implementations in the field of mechanical engineering and plant.
Make use of our competence and ideas for your business.
You plan a successful business – we develop the necessary machines.
On the following pages we will introduce our consultancy and our services.
All about us
---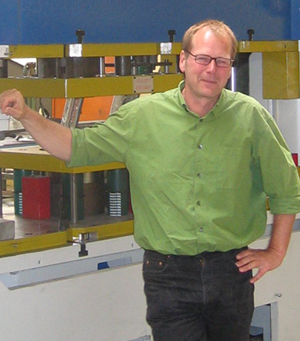 The proprietor, graduate engineer Heinz Berlin, has years of experience in the field of special machines and the development of specialist solutions.
Heinz Berlin's engineering consultancy develops creative, practical and economical answers for the most diverse areas of mechanical engineering.
The basis of our successful work is exact and professional planning and customer focused examination of all relevant facts.
Implementing Ideas Successfully
Our work ethic regarding conception, planning and construction is defined by high quality and customer satisfaction. We achieve this through competence, experience and creativity. We develop concepts and special machines for the most diverse areas – all by ourselves. That is our strength – to the benefit of our customers.
Take a look for yourselves! On the following pages you can see customer references of some of our projects which are already up and running.
Capacity through tried and tested cooperation
If necessary we can increase our capacity as much as you like – through proven cooperation with competent partners. Naturally we will entirely supervise every order, so that the target oriented and punctual completion of our project is guaranteed.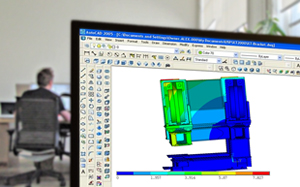 3D-Fem – analysis of a welding assembly
Our strength are...
---
... plan and develop machines for the most diverse areas – in every size and context.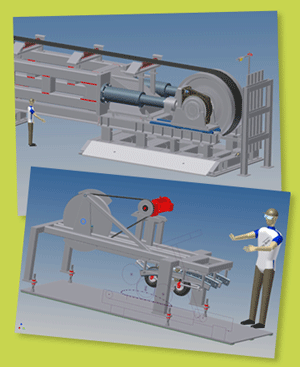 Circulation testing bench
Testing facility for conveyor belts
From small
Mechanisation for encoders, 20 000 u/min, dead weight 40g


To large
Circulation testing bench for conveyor belts, dead weight 107t


From complex
Ply server for tyre building machines, over 70 motorized and 200 pneumatic drives in the line


To fast
Automatic stacker for paper bags, 1200 pieces per minutes, piece division is integrated
Our Experience
---
Here you can see a selection of our personally supervised and implemented projects. We design machines for the production of...
Tyres
Tyre-winding machine
Belt layer feeder
Carcass layer feeder
Hard shoulder feeder
Tread feeder
Clamping drums
Winding machines
Carcass transport
Air springs
Air springs assembly machines
Layer feeder
Hemming presses
Test basin
Roll on devices
Vulcanisation plants
Research
Einstein Elevator
Traction resistance test stands
Drill simulators
Stone chambers
Conveyor belts
Winding and unwinding units
Rope tensioning stations
Vulcanisation presses
Paper products
Stacking machine for bags with side folds
Paper drum winding machine
Tooth and V-belt
Cutting and feeding table
Automatic feeding system
Cuff handling
Lay-up machine for v-ribbed belts
Cutting units
Marking device
Material transport cassettes
Vulcanisation press
Batteries
Plate cutting machine
Forklift
Paper stand
Processor
We have further experience in the following areas
Product development
Testing machines
Presses up to 7 MN
Conveyor technology
Damage analysis
Welding technology
Tool making machines
Glass fabrication
Toolmaking
Theatre and stage production
Plastic processing
Rail vehicle technology
Drilling technology
Biscuit ovens
Referenzen
---
aha Abfallwirtschaft Region

Hannover

Bahlsen GmbH,

Barsinghausen

Baker Hughes,

Celle

Continental AG,

Hannover

ContiTech Antriebssysteme,

Hannover

ContiTech Luftfedersysteme,

Hannover

ContiTech Transportbandsysteme,

Northeim

D.I.E Metallwerkstatt,

Alfeld
Eilhauer Maschinenbau,

Langenhagen

FH Bielefeld
Forbo Siegling GmbH,

Hannover

Garant Maschinen,

Lengerich

HS Bochum
Intorq,

Aerzen

Laier Bühnentechnik GmbH,

Hannover
Leibniz Universität,

Hannover

Lenze,

Hameln

Schlüter Maschinenfabrik,

Neustadt a. Rbg.

TU Clausthal
ÜSTRA,

Hannover

VB Autobatterie Gmbh & Co KGaA,

Hannover

Wendt Maschinenbau,

Georgsmarienhütte
Projects
---
Einstein-Elevator
---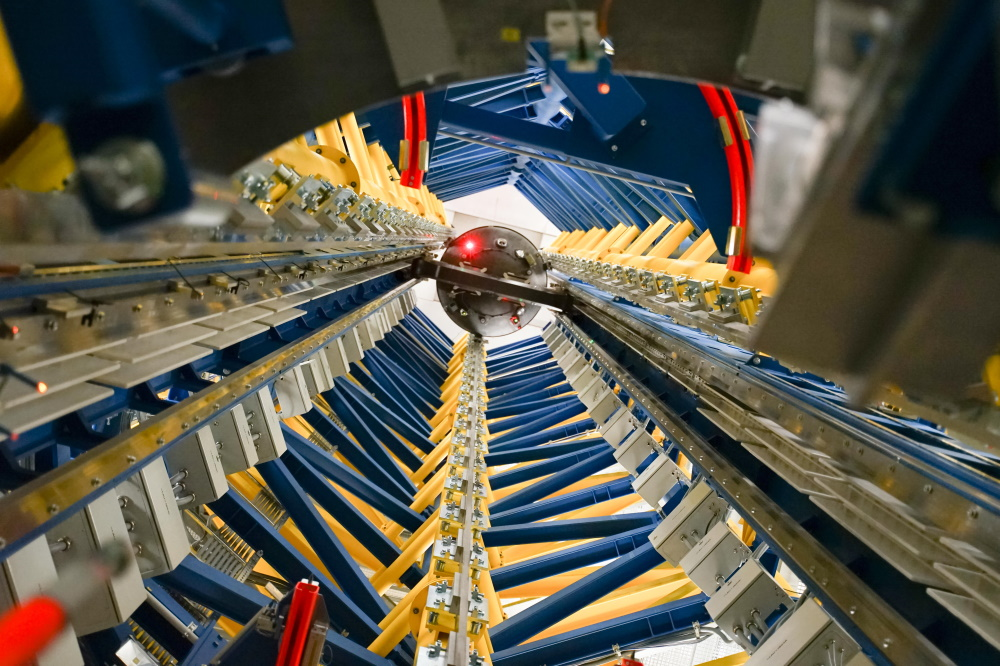 Look up: nacelle during its parabolic flight at the upper reversal point.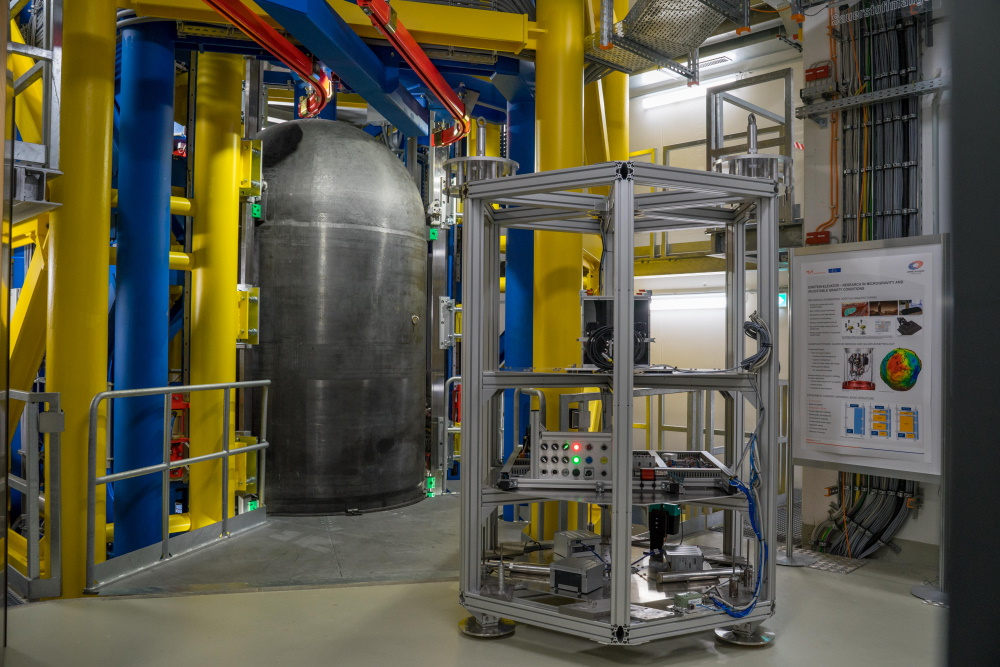 Experiment carrier, with flight computer, telemetry, sensors cameras and energy supply, on the loading level in front of the sealed nacelle.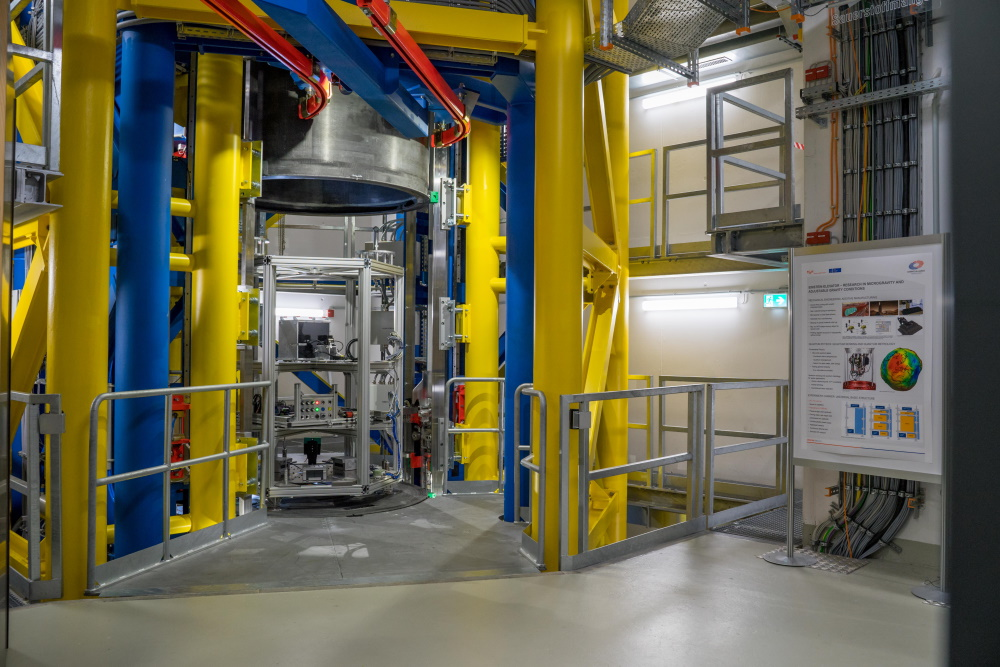 Extending the rail system and lowering the upper part of the nacelle to prepare for take-off.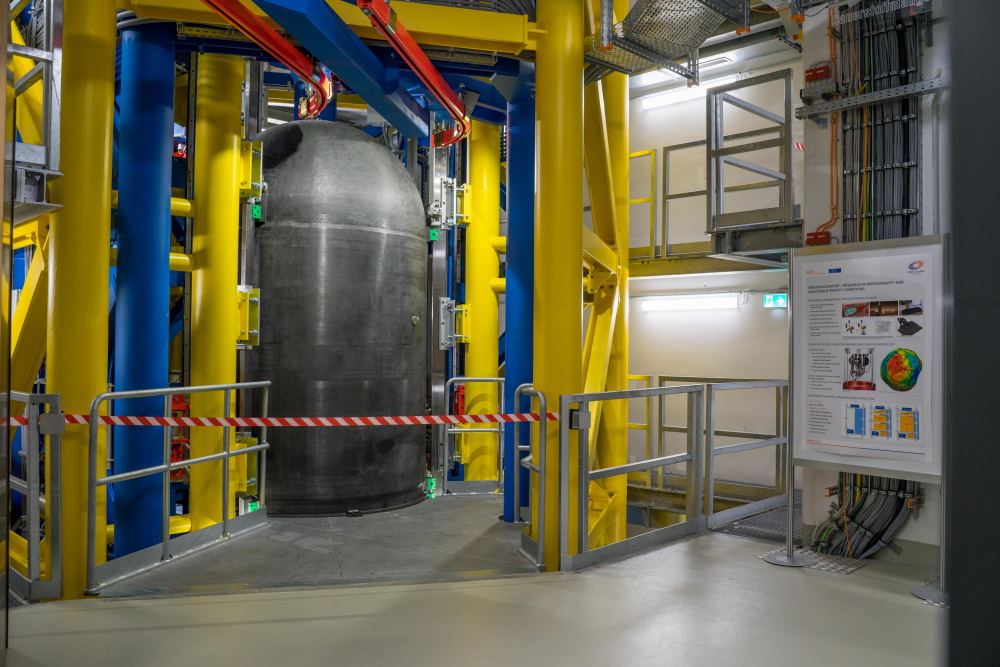 Sealing the nacelle and securing the loading level for the fully automated test.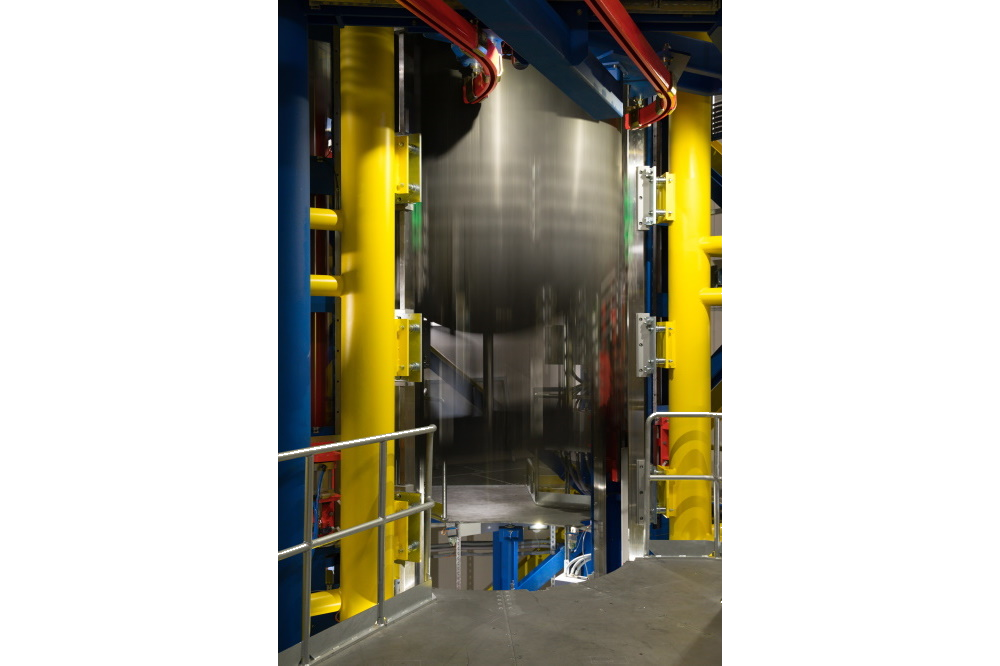 "Three-two-one-lift off!". 5g affect the nacelle, the locomotives and the experiment during acceleration to the final speed of 72 km/h within 0.5s.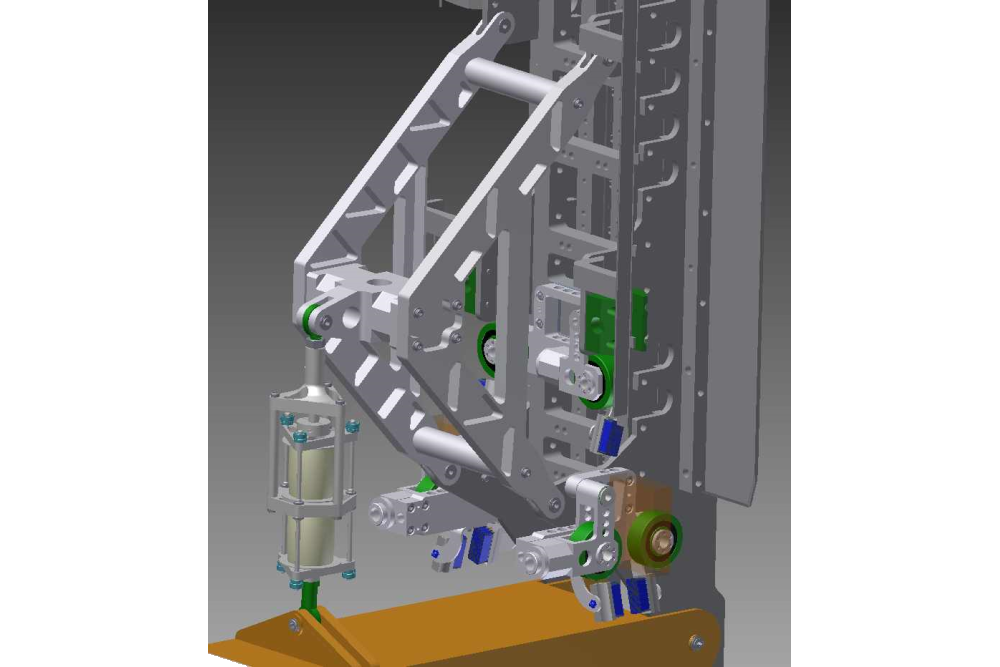 Detail Drive Coupling
The one and only Einstein Elevator
Our services:
Basic concepts of mechanical construction
Specification for foundation and building design
Concepts for all mechanical components
Static and dynamic design of mechanical components
Detailed constructions
Supervision of construction and implementation
35kN Circulation testing bench
---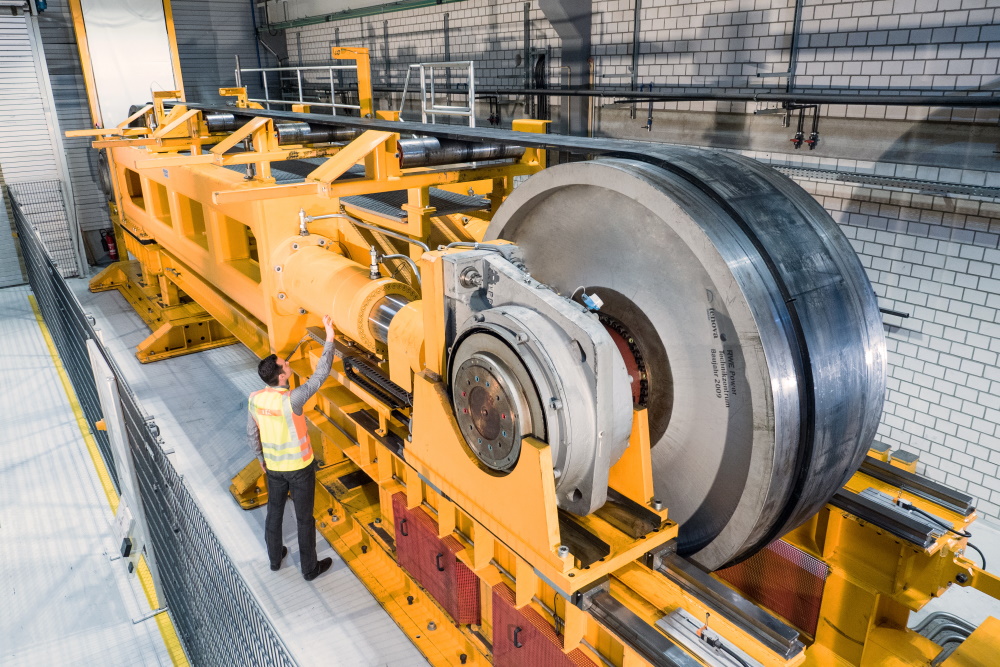 The world's biggest circulation testing bench for conveyor belts, dead weight 107t, total force 7MN.
Here too, we guide and support you from the first concept to the sucessful implementation!
Drilling simulator
---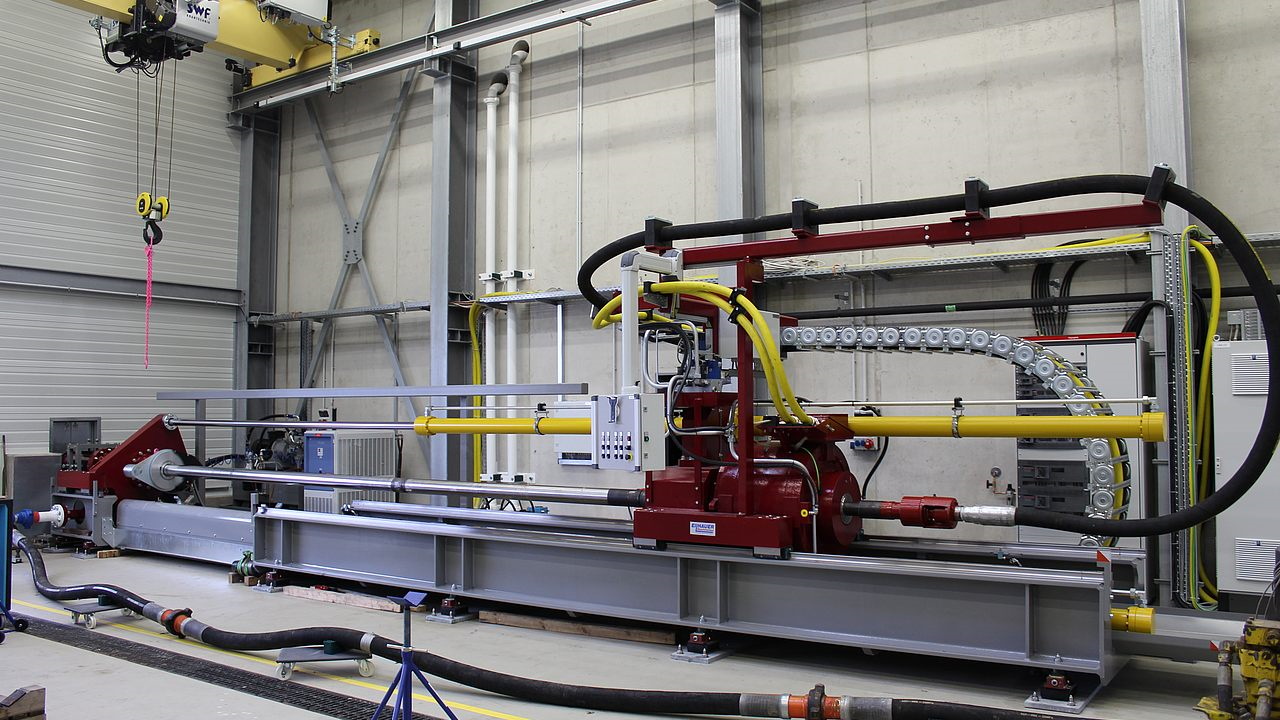 One last example – which shows that we support you from concept, to the mechanical, electrical and hydraulic interpretation, to the final implementation.
These research projects can be openly publicized………
Our industrial projects are just as exciting………
Contact
---
Make an appointment! We look forward to hearing from you.